Sanitation & Recycling
The City of Buffalo contracts with an outside waste management company, Fat Man Trash for solid waste collection and recycling. Everyone within the community is required to have garbage collection and all residential customers are required to have recycling collection.
Fat Man Trash - Garbage/Recycling
Phone: 701-941-0714
Starting January 2nd, 2023, garbage pick up is on Mondays, early. If a holiday falls on a Monday, garbage will be picked up the next day. Please place garbage in the tote with the dark blue lid
Starting January 3rd, 2023, recycling will be picked up on the first Tuesday of every month. Please please recyclables in the tote with the light blue lide

Do NOT place the following items in the recycling center: shredded papper, tanglers (hoses extension cords, holiday lights), plastic bags, diapers, pet waste, hazardous materials (sharps, motor oil, propane tanks) or styrofoam. If those items are found in the recycling center when brought to Minn Kota for recycling, the recycling will be declined and turned to landfill.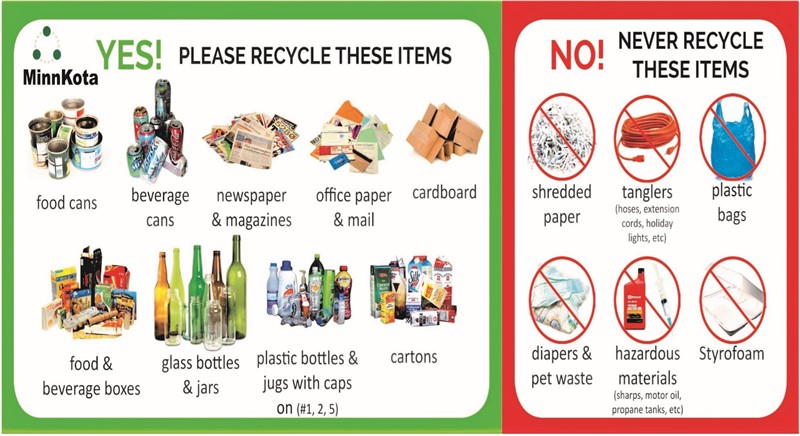 Relevant Documents